Geri McGilvray - Fine Artist
This web site introduces Geri McGilvray, a fine artist. Read about Geri.
Geri paints and sculpts full time. She has produced an impressive portfolio of hundreds of paintings and sketches.
---
Art Work Samples
Iceland Poppies
Two paintings of the Outer Banks: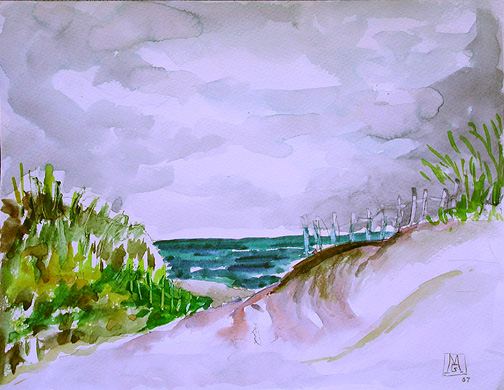 ---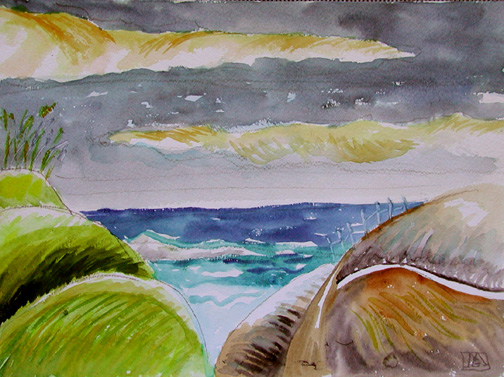 Portraits
Geri does Portraits. Click the link to see samples.
Watercolor
Pen and Ink Sketch
Sketching guests at parties
Acrylic, by arrangement
This site now contains 11 galleries of Geri's work, including her new paintings of her model.
Geri at Work
---
Geri Playing Guitar and Singing
Watch Geri and her partner Mike playing guitars and singing original songs on YouTube.
---
Exhibit and Reception at the Norton Gallery
Geri had an invitational solo artist exhibit at the prestigious Norton Gallery at the Pacific Art League in Palo Alto, March 2010.
See a video of the reception on youtube.
---
Contact Information
Check out Geri's personal statement.